We create POS ecosystems for mom and pop retail shops to multi-store chains including retail point of sale, ecommerce, inventory management, credit card payment processing, order processing, labeling, and reporting. Our preferred environment is NCR Counterpoint SQL, as it has a feature set that is superior to other products on the market.   The allows ecommerce integration into Magento ecommerce.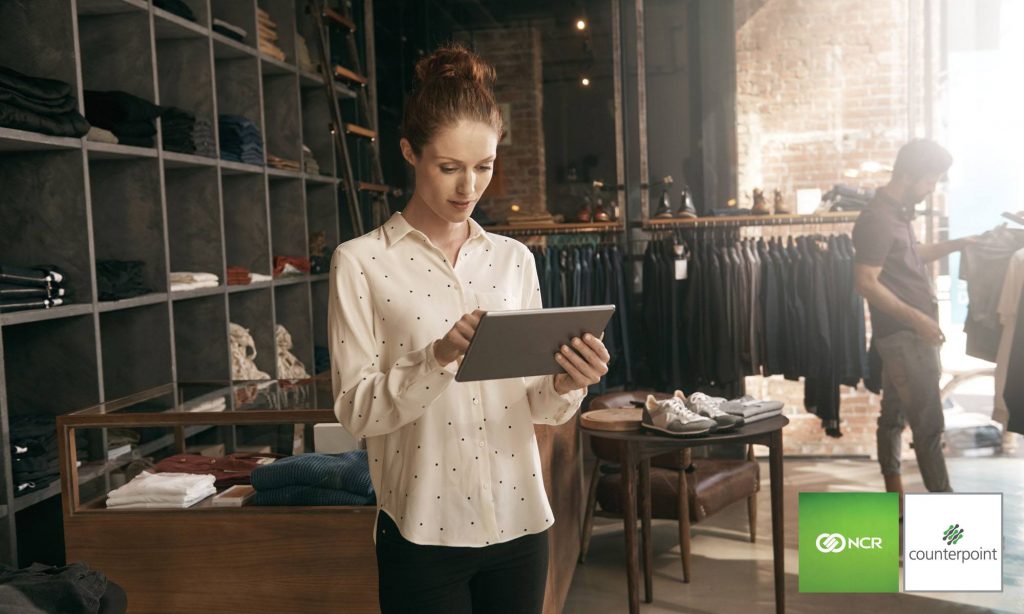 NCR CounterPoint SQL Retail & Online Stores
Time is the most valuable resource. A well-implemented POS system will save you HOURS of time and allow to you focus on your customers.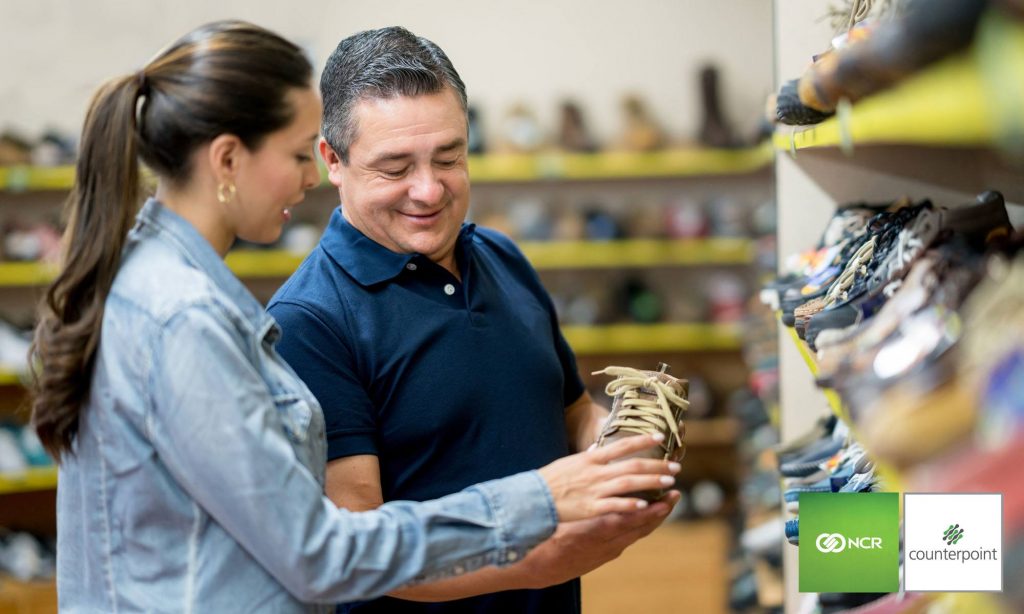 Improve Customer Experience
Your customers will appreciate how quickly transactions happen at your store. This will ensure repeat customers.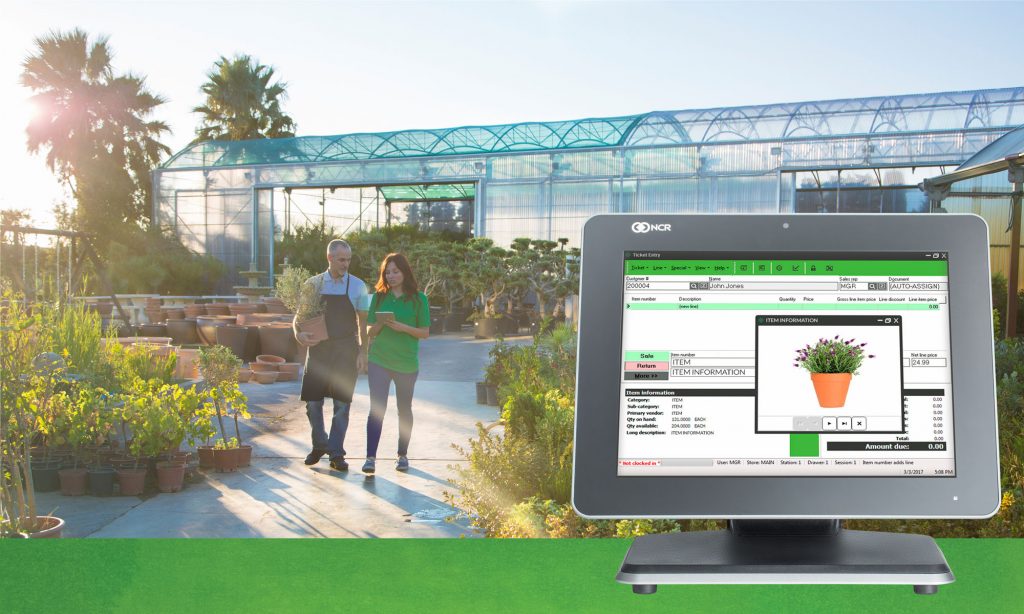 Order Online Pickup in Store
Your POS system will allow your business to scale easily. Adding more SKUs or POS systems is extremely quick.

NCR Counterpoint POS - Retail & Online Order Processing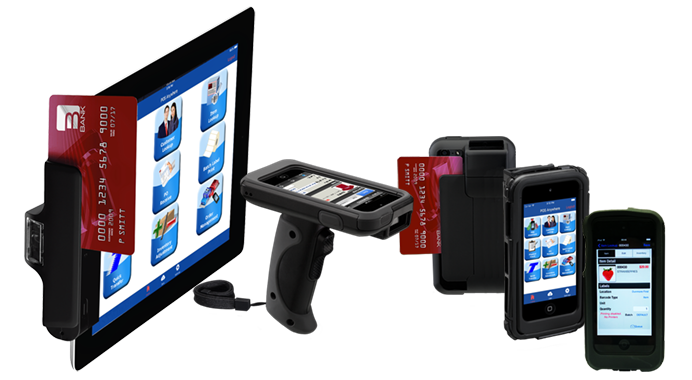 NCR Counterpoint POS is the Retail Point of Sale system that brings your front and back office into sync, enabling you to manage and grow your business to its maximum potential. Our comprehensive and flexible Retail Point of Sale system will manage your business' details so you can focus on what matters most, your customers.
Our suite of Retail Point of Sale system is customizable, feature rich, and designed to grow with your business. NCR CounterPoint POS is the ideal Retail Point of Sale system whether you have 1 or 100 stores. 
NCR COUNTERPOINT SQL FEATURES
NCR COUNTERPOINT SQL POS TRAINING & SUPPORT
ONCE YOU'VE MADE THE COMMITMENT AND INVESTMENT OF ADDING NCR COUNTERPOINT SQL TO YOUR BUSINESS, OUR COUNTERPOINT TECHNICIANS AT COMPUTER SOS ARE HERE TO TRAIN AND SUPPORT YOU EVERY STEP OF THE WAY.
RETAIL POINT OF SALE SOFTWARE
With comprehensive retail POS features and solutions, NCR Counterpoint SQL easily handles sales, returns, orders, and layaway, even on a single ticket.
With a configurable touchscreen interface, you can customize our retail POS hardware to fit your business and streamline operations, minimize errors, and maximize profits.
EXPANDS WITH YOUR BUSINESS
NCR Counterpoint SQL POS Software grows with your business, allowing you to add features and options to your retail point of sale software as they become needed. Add support for more pricing levels, accounts receivable, serialized items, gift registries, and manufactured goods.
With your customized retail POS system, you can open a CP-Commerce eCommerce site, market through e-mail campaigns, monitor store activity via e-mail or text, and mobilize your store with iOS devices using P.O.S. Anywhere.
NCR COUNTERPOINT POS TRAINING
Your personalized NCR Counterpoint SQL POS Training begins during the initial setup stages and continues through the installation and your go-live, but it doesn't stop there.
We are always here to provide additional POS system training when needed. We want to ensure that you are utilizing your CounterPoint Point of Sale System to its full potential and are getting the best return on your investment.
Contact us to schedule training with one of our certified POS technicians. We offer both on-site and remote POS training to meet the needs of our local and distant clients.
Once you've gone live with your NCR CounterPoint POS software, rest assured, we're here to support you. Whether it's a hardware or software issue, our experienced POS technicians are ready to help.
Calling in for support is different here at Computer SOS, you won't be speaking to a machine, you will be speaking to a live person who will connect you with a POS technician with the experience to resolve your issue and answer any questions you have.
 When you need support beyond a phone call, our POS technicians can securely remote into your system to diagnose and resolve practically any problem you may be experiencing.
MANAGING INVENTORY & STOCK
Track everything you sell with NCR Counterpoint SQL POS Software. Check prices and quantities across all your retail store locations and easily transfer products between stores.
Data-driven price rules let you quickly set up promotions or sale pricing, while forecasting tools help you maintain ideal stock levels and control your inventory costs.
Save time by managing vendor items, costs, and lead times. You can automatically create purchase orders for preferred vendors or the vendors with the lowest costs.
You're able to receive merchandise with or without a PO and automatically transfer stock to your other retail locations. Prices can even be set as you receive items, based on target margins you define with your NCR Counterpoint Retail Management System.
Multiple levels of security and PCI DSS 2.0 compliance make your NCR CounterPoint Retail POS System the most secure environment for your data. Protect your system using Windows or SQL authentication and make your password policy PCI-compliant with a single click.
Support for fingerprint readers and user ID cards let your employees log in without having to remember their passwords, while user-specific security settings let you control who is allowed to access sensitive functions.
From end-of-day summaries that help you close your retail store to detailed analysis tools that let you study your sales from every angle, NCR Counterpoint SQL Software includes a wide range of customizable reports that are designed to provide the information you need to make critical business decisions.
View, print, export, and e-mail any report. Create quick reports on the fly from search results.